Over two days of closed-course racing near the beach on Nantucket Sound, Dorade finished fifth in a competitive, 11-boat spinnaker class. Winds were light to medium, and the top four boats were well-sailed Spirit of Tradition designs including Outlier, Blackfish, Savannah and Nashua.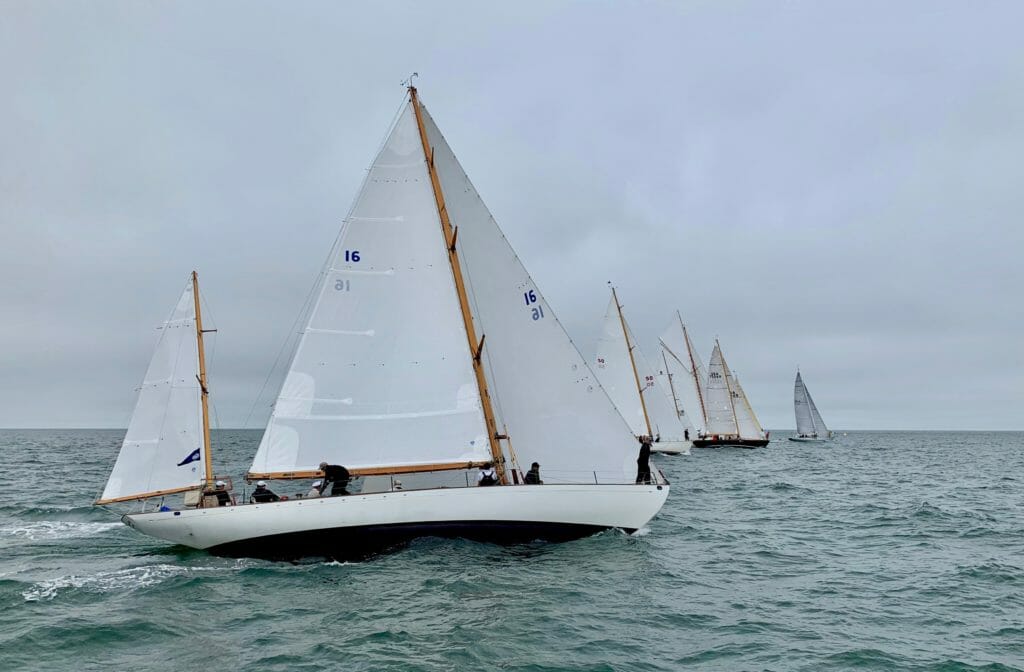 In the separately scored Spinnaker Classic group, Dorade sailed a solid series to finish first just ahead of two other Sparkman & Stephens designs, Peter Cassidy's Siren and Craig Venter's Sonny.
The Opera House Cup, a non-spinnaker event for boats with wooden hulls only, took place on the third day of sailing. The wind was almost a no-show for the day but the race committee was patient, and Team Dorade was on the line and ready to go when the starting gun fired.
Tacking to port, Dorade sailed directly to the first mark, about five miles out in the Sound, where a conspiracy of lightening winds and thick fog encouraged the committee to shorten the course. Dorade finished first in Cruising 3 class, winning by more than a minute on corrected time. Among her closest competitors were Steven White's Vortex and several classic Sparkman & Stephens designs—Santana, Sonny, Siren, and Black Watch.
The two Nantucket events were the second and third event in the Classic Yacht Owners Association Classic Yachts Challenge Series, but Dorade had missed the first event in Marblehead, Mass., due to schedule conflicts, which put Sonny in a stronger position to date.